One frame represents the architecture intervention on the Arte Stella Art Park. This element spreads as an organism on the site, to create lived spaces. Through the repetition, this component becomes a part of the site, and in this way it is able to distinct itself from the works of art in Arte Stella Art Park.


---

competition for the regeneration of the Arte Stella Art Park
with: Iacopo Neri
finalists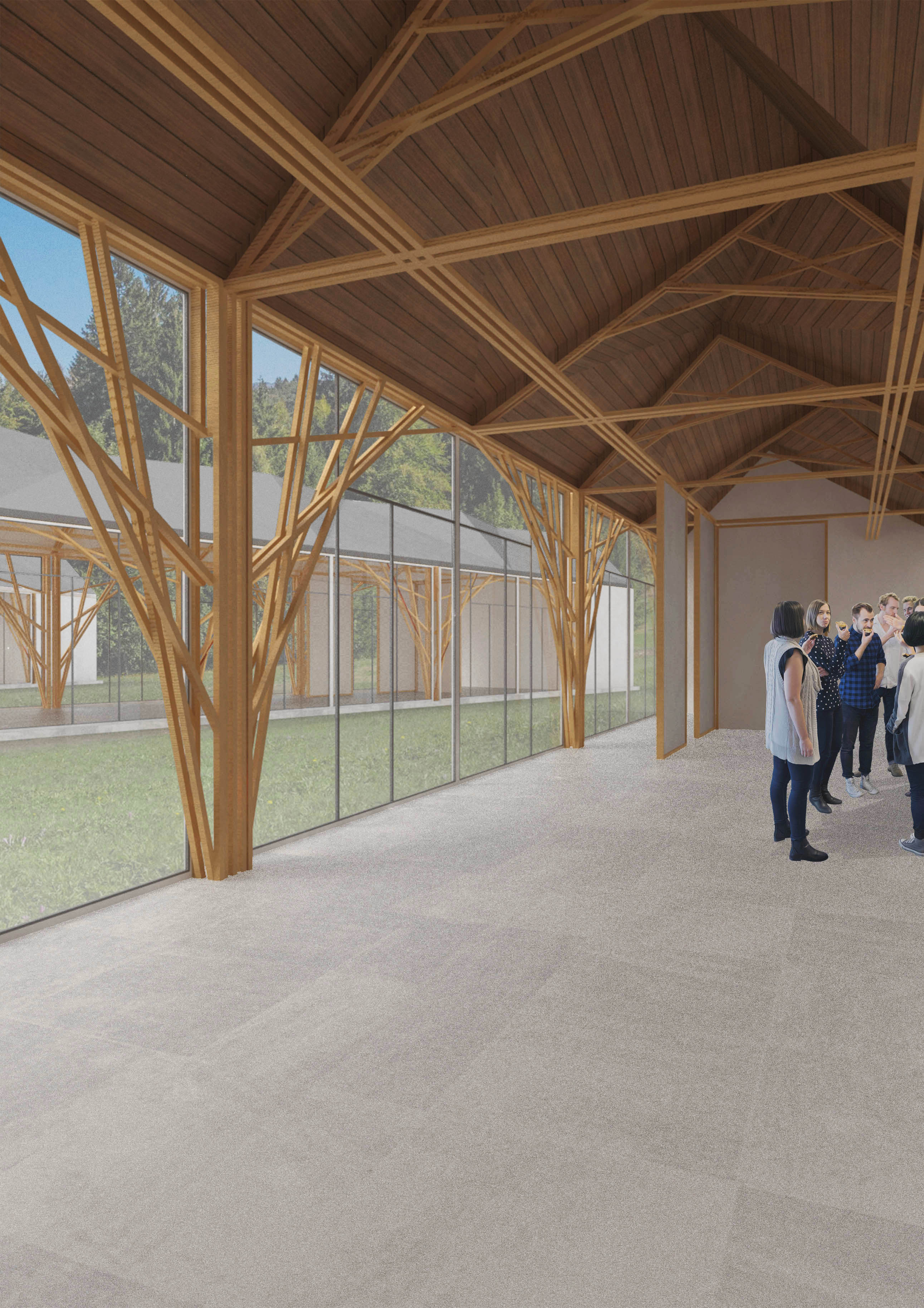 The 3 types of configurations generated are based on what is considered fundamental for each of the functions; the atelier, the museum, and the workshop space.

︎The museum of the disappeared works is the first intervention to be seen on the site, placed on the lowest point of the site, as well as representing the past on the cycle of interventions. It does not ask the visitors to follow a particular path. Through the "infinite" grid, the works inside the museum extend to the nature outside.

︎ The ateliers are placed within the existing paths as one goes up the site. They represent the present.
The design for the atelier aims at creating a space with the possibility of utmost immersion with the nature around, as well as creating an introverted courtyard where one only sees the ground and the sky.

︎The workshop/auditorium area is placed close to Malga Costa, in order to further extend the activities of the place. The spaces here are based on the changing and dynamic activities of Arte Sella. The space is able to welcome different activities throughout the seasons. This is the highest point on the route and it represents the future.

Each intervention has an in-between inside and outside area – the portico, which is a characteristic of the architecture of the place.