pachacamac park

competition

The project for the pachacamac park landscape competition in Lima, Peru reflects on the relationship between Lima and its archaeological heritage and arid landscape.


---
landscape architecture studio Elisa Cattaneo
role: project leader
working group in Milan: Valeria Rellori, Ilaria Furbetta, Qingzhi Liu, Huazhen Ji, Maria Paz
archeology and ecology



A new landform to be used as walking path is created around the archeological heritage - Pachacamac Archeological Sanctuary, to protect and enhance the site. Around this path the cultural park extends to the surrounding of the park – an informal settlement area. Different typologies of vegetation are placed according to the amount of water and typology of soil; the western part is denser with vegetation and the eastern part of the site remains arid. Four areas inside the perimeter of the path come as a connection between the most inhabited streets and contain the cultural, vegetation, and water facilities.
Additionally, the project serves as a connection of the site to recent projects in the area; namely, the National Museum (MUNA), the Pachacamac Site Museum, and the Urpi Wachaq initiative for the recovery of wetlands.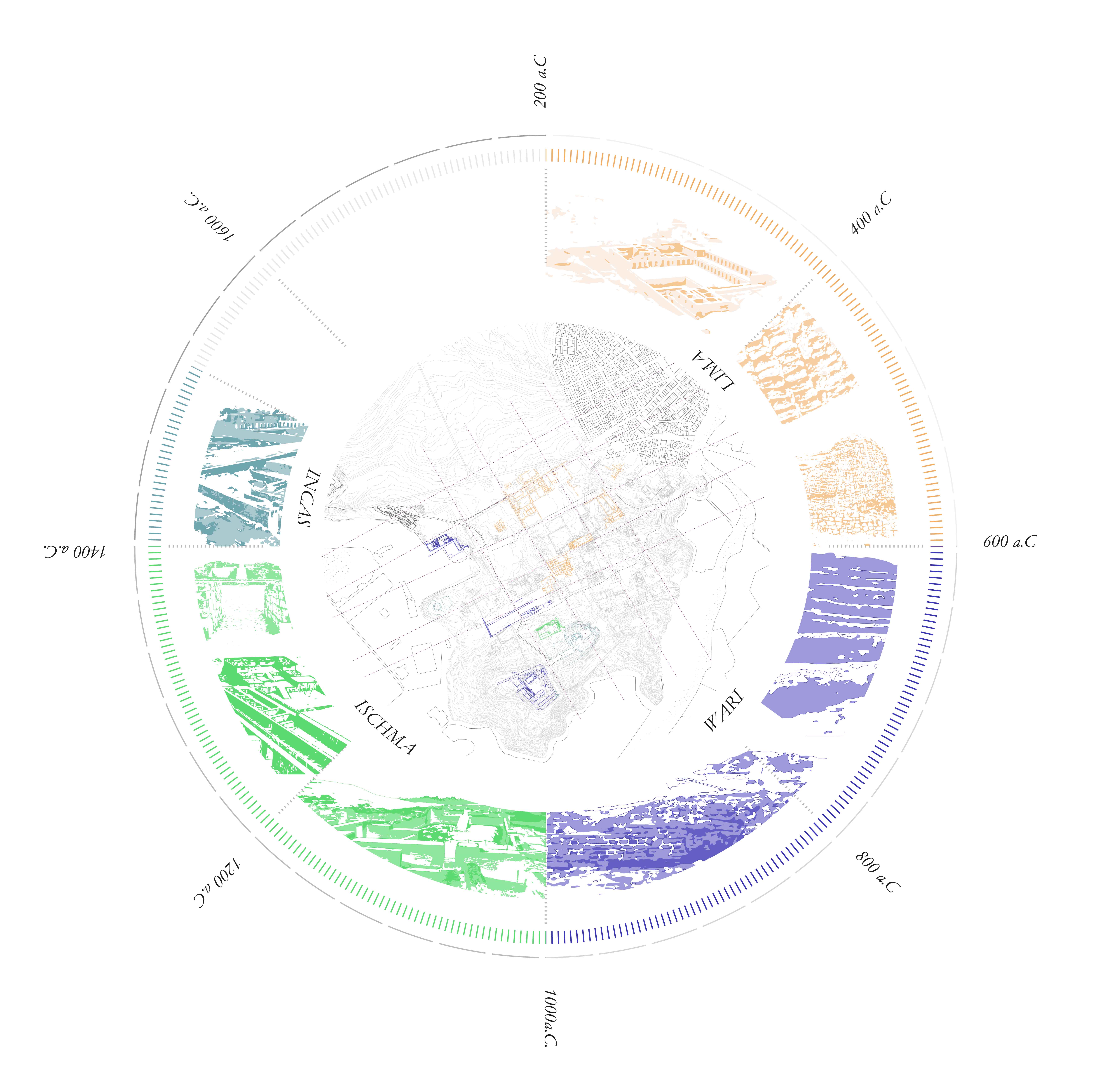 historic layers of the site
vegetation types and distribution